Automate your PowerPoint presentations.
Engage is a PowerPoint add-in that lets you create and automate amazing slides.
Trusted by organizations and professionals around the world.
Automate your presentations with MS Excel.
Link shapes, text boxes, tables, charts, images and infographics to MS Excel worksheets. When the source data changes you can update your whole presentation from multiple sources with just one click.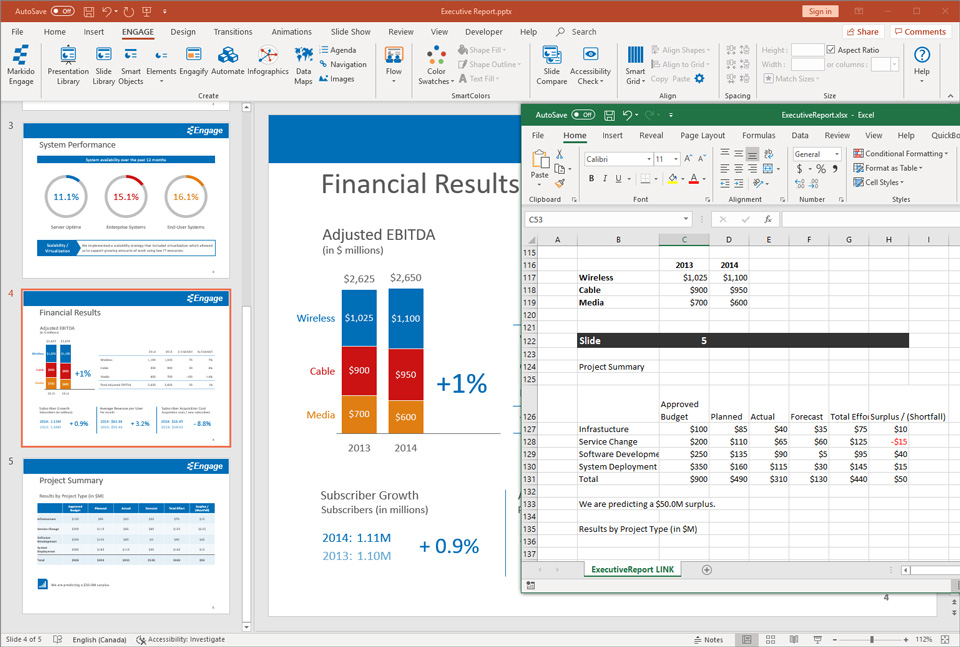 Use SlideMerge to quickly generate slides in a presentation based on a template using data from rows of an Excel worksheet. Think mail merge for presentations.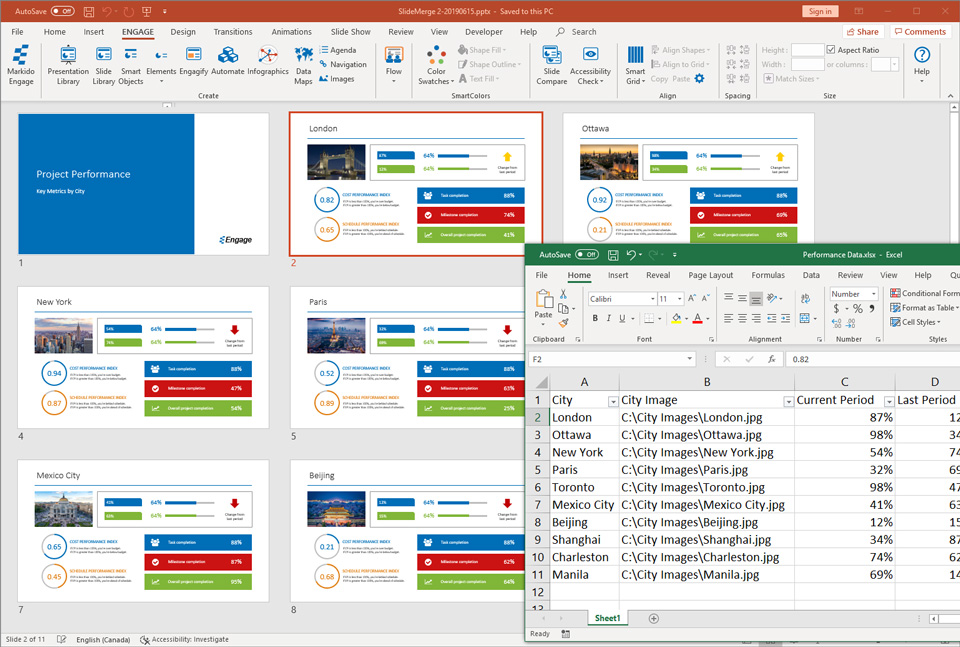 The most impressive PowerPoint presentations. Guaranteed.
People of all skill levels can create data maps and infographics like treemaps, heatmaps, waterfalls, marimekko, and pictogram charts in PowerPoint.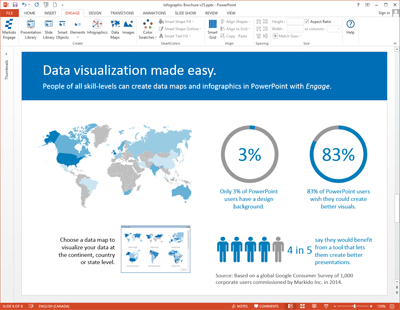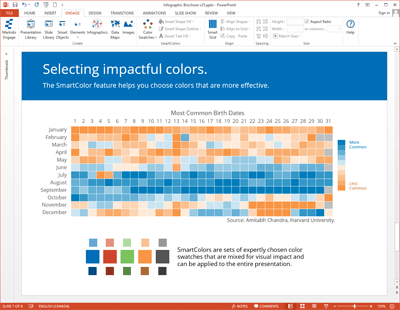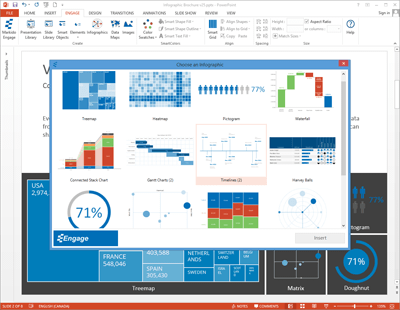 Over 100,000 amazing presentations have been created with Engage.